eResearch Proposal Management (eRPM)

Request ORSP Action to Make Changes
---
Due to inclement weather last night and this morning, many ORSP staff have lost power.

If you have an urgent request, please use Project Team Request ORSP Action.
If in an AWD, use Request Action/Modification.

Anyone with access to edit the PAF or AWD can use these features.

Doing so, for urgent requests only, will allow other ORSP staff members to cover your project, supporting those who may be experiencing power outages.
Click the Project Team Request ORSP Action activity from the PAF Workspace.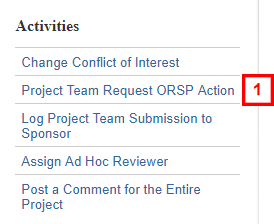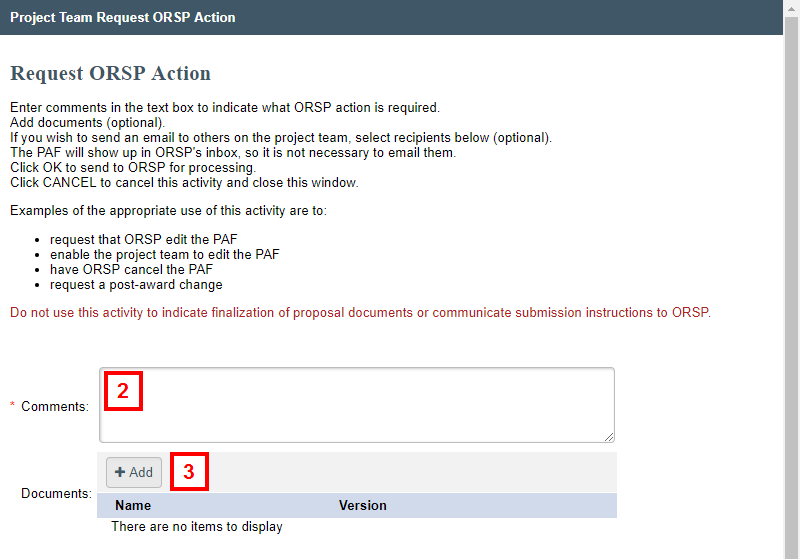 ---
Questions
---
For support, please contact the ITS Service Center.