Dear <<First Name>>,

We hope this email finds you well. In this newsletter, read on to find out about important news and learning opportunities. For more information and interesting lessons, follow the VBCI Linkedin page, Facebook page and Instagram. Enjoy!


Prof. Colin Clark - Director, VBCI

Assoc. Prof. Weiliang Zhang - Chinese Coordinator, VBCI
What's On?
😍 We released Episode 2 of our
Focus on China
podcast series, Chinese Dating Culture! Learn more about Chinese dating culture nowadays and Chinese Valentine's Day.
Listen
☕️ The next Chinese Culture Talk will be about China's Singles' Day and join us for a fun fireside chat to find out more about this biggest online shopping festival.
Register
🐵 The next Doing Business with China event will be about China-Australia Logistics. It's a hybrid event with a CBD location and via Zoom.
Register
👩‍🏫 We will start our last round of Introductory Mandarin workshops in Nov and don't miss out on the chance to learn some new skills in 2022! Register
here
.
📅 We have also released the 2023 HSK test plan. Register your interest
here
to stay tuned for more details.
Focus on China Podcast: E2-Chinese Dating Culture
In the past month, the VBCI team has been busy working on a brand new podcast series,
Focus on China
, a series that focuses on doing business with China issues and delivering Chinese cultural talks.
In the second episode, VBCI's Mandarin teacher, Betty Gao talks about Chinese Dating culture and the little-known Chinese Valentine's Day. Enjoy!
Click here to listen

What's in the Doing Business with China Hub


You might also be interested in
Business Webinar Recap
On 14 Sept, the VBCI team hosted another successful Doing Business with China webinar and featured Catherine Liu's study on China-based companies listed on the Australian Stock Exchange (ASX). According to her research, only 20 Chinese firms are listed in Australia by the end of 2021, a decrease from 55 in 2017. Three primary motivations for them to be listed in Australia: raising funds, enhancing corporate governance, and strengthening international reputation. Catherine wrapped up with reasons why some of the firms were de-listed from the ASX, either voluntarily or involuntarily.

Stay updated for our next business webinar.
Chinese Zodiac Workshop Recap
The event attracted more than thirty VU students, faculty, and alumni. VBCI Mandarin teacher, Chunxiao introduced the legend of the 12 zodiac signs and led the audience to actively discuss their respective zodiac signs and share the cultural meaning behind them.

An interesting fact about the 12 zodiac signs: Why is the panda not included in the Chinese zodiac? This question ignited everyone's curiosity. Perhaps pandas live mainly in the Sichuan region, while the traditional culture of early China originated in the north, so perhaps many people had not seen pandas at that time.

Read more about our Chinese language program
V4U Day 2022 Recap
VBCI participated in Victoria University's V4U Day 2022 on 28 October. V4U Day is Victoria University's largest community volunteering event, held over a full day every year. The event involves students, alumni and staff members taking part in volunteering activities across the western suburbs of Melbourne.

VBCI participated in a community arts program and helped Footscray Community Arts in clearing graffiti. It was a rewarding day spent and it was lovely to be back to another face-to-face event.

If you would like to know more about VBCI or know anyone who would be interested, head to our website for more.
Student Success Story

Mr Nicholas Poulios
VU Alumni 2019 in Certificate IV of Cyber Security

I had a Chinese friend in high school and in our spare time from studies we would play table tennis and visit the City at midnight to watch Chinese Martial Arts Cinema with English subtitles. I did not ever think I would be studying Chinese/Mandarin decades later.

It is an unusual story for me about how I came to study Mandarin.

I stopped working in the corporate world about fourteen years ago. I had senior positions in Airlines, Banking & Finance, Advertising & Media Industries and a cybersecurity start-up.

I decided to become a multi-discipline creative independent and be fully immersed in the creative life. I compose solo classical guitar music, write poetry and short stories and enjoy reading. I also do photography folio shoots and experiment with digital and audio arts with my daughter who is also a multi-media designer. At the moment I am setting up a home studio to record my music compositions and audio stories.

I completed my Cybersecurity qualification at VU in 2019. Then the pandemic arrived like a bolt of lightning and it disrupted the whole world.

So what to do with all this free time I had during lockdowns?

My brother happened to have sent me a very interesting BBC TV link about polyglots, those people that can speak several languages. I was fascinated that some people of all ages can learn so many languages, it was suggested that the key was enthusiasm, and making some time to study consistently every day and having fun.

So naturally, I was interested in learning another language. My parents are from Greece and I do speak Greek and studied French in high school. I discontinued studying languages for the sciences.

So what language did I want to study?

As fate would have it. One day in my email, I received a VU Alumni newsletter to study Mandarin - that's it I thought! I will study an Asian Language. It was a very serendipitous moment for me, so I jumped at the chance to learn Mandarin. It is another door to open for self-discovery. I did read Lao Tse's philosophy during my university days. I still have the book somewhere!

Of course, now I love even more Chinese culture, history and cuisine and I will continue to study Mandarin as much as I can.

I also enjoy very much the VBCI cultural events and Mandarin classes.


Learn more about how VBCI helped Chadi to achieve his passion

Doing Business with China Webinar: Australia-China Logistics
Fri., 25 Nov 2022
12.30pm - 1.30 pm AEDT
Online via Zoom

Welcome to our next hybrid Doing Business with China event! This workshop will feature Dr Mary Wang (RSM National Leader), Mr Mark Mazurek (CEO Linfox Logistics Australia & New Zealand), Michael Huang (Managing Director of SF Express), and Grant Davis (Executive Vice President for the ANZ region, Toll Global Forwarding). Feel free to join us via Zoom. Register

Test Plan for 2023: HSK Test in Melbourne
Registration opens soon

In 2022, VBCI conducted the HSK (Chinese proficiency Test) three times. We will continue to offer the testing service in 2023. Please find the 2023 testing plan here. More details about the test date and registration will be published in early January! Register here to keep updated.

Test Plan for 2023: YCT Test in Melbourne
Registration opens soon

In 2022, VBCI conducted the YCT (Youth Chinese Test) once. We will continue to offer the testing service in 2023. Please find the 2023 testing plan here. Register here or contact us to keep updated. In 2022, the VBCI team offered information sessions to the Chinese project students at Hampton Primary School twice before the YCT test. Contact us to book the HSK/YCT information session for your students/group.

Chinese Culture Talk: Singles' Day
1.00-2.00 PM, Fri., 11 Nov 2022

Come and join us for this informative and fun event about Singles' Day – an online shopping day similar to Black Friday. Singles' Day, also known as 'Bachelor's Day', was originally celebrated by whoever was still a bachelor on November 11, 2011. Register

VBCI Introductory Mandarin Workshop
12-12.45PM, Wed, 16 Nov - 14 Dec 2022

The course is designed to provide participants with an opportunity to learn Chinese Mandarin, and gain an overview of the language. Don't miss out on our last round of Mandarin lessons in 2022! Wrap up your 2022 with some new skills! Register TODAY
Economy Corner
China's Third Quarter GDP is up 3.9%
Official statistics showed that China's economic growth rate rebounded to 3.9% on the year in the third quarter of 2022. China's gross domestic product was sustained by higher fixed-assets investment and consumer spending, according to data revealed by China's National Bureau of Statistics. The result beat the 4.8% seen in the first quarter and the 0.4% growth in the second quarter. (CK TAN, Nikkei; National Statistics Bureau)
In the third quarter, at least, infrastructure and manufacturing equipment upgrades -- which make up fixed assets investment -- grew
5.7%
, higher than the second quarter's 4.2%. Consumer goods sales rebounded to
3.5%
compared with a 4.6% contraction in the previous quarter, as the country adjusted its mass COVID-19 lockdowns to more targeted restrictions. The unemployment rate among the urban population averaged 5.4%, edging lower from 5.8% in the second term, but the jobless rate among youth aged 16 to 24 remained elevated at 17.9%. (CK TAN, Nikkei))
In the first nine months, China's GDP grew by 3%, supported by secondary industry such as infrastructure investments and a recovery in industrial production. Real estate development, however, contracted 8%, underscoring persistent pressure from subdued demand and developers' struggles to repay debts. (CK TAN, Nikkei)
China Customs Statistics revealed that the total imports and exports reached US$4.75 trillion, among which exports amounted to US$2.70 trillion (up 12.5%) and imports topped US$2.05 trillion (up 4.1%), resulting in a trade surplus of US$645.15 billion (up 51.6%). However, outbound shipments continued to decline 5.7% in U.S. dollar terms, down from 7.1% in August, as global economies reel. Imports remained flat at 0.3%, highlighting the limits of domestic demand. (Customs Statistics)
Earlier this month, the IMF lowered China's GDP projection for 2022 to 3.2%, citing the damage done by repeated lockdowns, the contraction in freight and passenger traffic this month, as well as declines in property and car sales. The figure is well below China's official estimate of around 5.5%. (CK TAN, Nikkei)
Data source
: CK Tan, Nikkei; Custom Statistics; National Statistics Bureau. (Note: US$1: AUD1.5588, dated 10/31/2022)
Phrase of the Month
Did you know that
Singles' Day
has been celebrated on 11 November annually since 2009? A Chinese unofficial holiday and shopping season that celebrates people who are not in relationships. Originally, the date was celebrated as a cynical response to traditional couple-centric festivals by a small group of college bachelors. However, in 2009 Alibaba began to use the day as a 24-hour shopping holiday festival that offered online shopping discounts and offline entertainment. The holiday has now become the largest physical retail and online shopping day in the world. In 2021, Alibaba and JD.com reached a new total Singles Day sales record of
US$139 billion
.
Singles' Day (Double Eleven)
双十一 Shuāng shí yī
双 Shuāng (double)
十一 shí yī (eleven)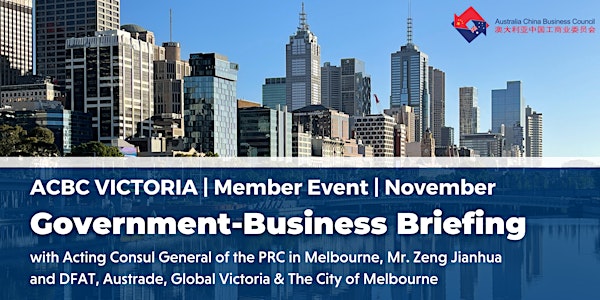 For ACBC members only: ACBC Victoria Government-Business Briefing with Mr. Zeng Jianhua
Thur., 17 Nov 2022, 8:30-9.30 am AEDT

ACBC Vic is delighted to invite the Acting Consul-General, Mr. Zeng Jianhua to update members on the 20th National Party Congress and discuss opportunities for collaboration between Australia and China. Register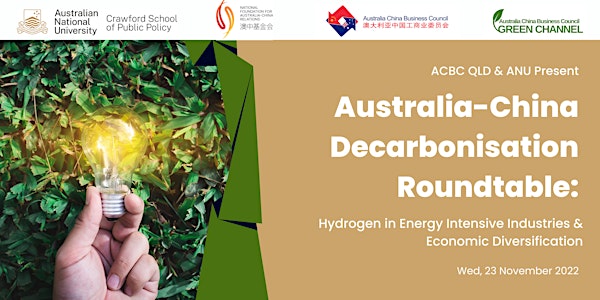 Aus-China Decarbonisation Roundtable: Hydrogen & Economic Diversification
Wed., 23 Nov 2022, 1:00-4.15 pm AEDT

ACBC QLD and ANU are pleased to present this thought-provoking roundtable that will explore existing and future collaboration between Australia and China on decarbonisation. Register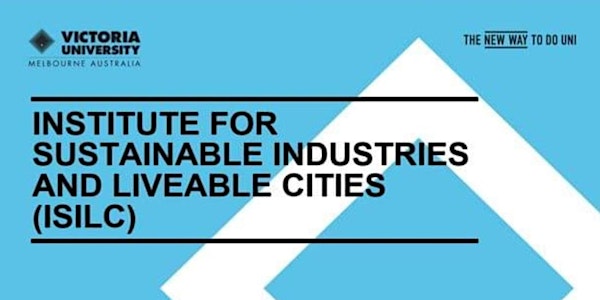 For VU Staff & Students: VU ISILC HDR Conference and free networking, lunch
Fri., 2 Dec 2022, Victoria University FP Campus

Free research conference+networking event over free lunch, showbags, cheese and wine and live music and popular researchers and authors! Learn More

Term 4 Chinese Story Time
中文故事时间
Thurs., 10.30 AM West Footscray Library

Encourage a love of reading and support your child's bilingual language learning together. Share stories, songs and rhymes in English and Chinese in a supportive and welcoming environment. Learn More