Dear <<First Name>>,

We hope this email finds you well. In this newsletter, read on to find out about important news and learning opportunities. For more information and interesting lessons, follow the VBCI Linkedin page, Facebook page and Instagram. Enjoy!


Prof. Colin Clark - Director, VBCI

Assoc. Prof. Weiliang Zhang - Chinese Coordinator, VBCI
What's On?
🎑 Join us for another Business webinar on Wed 14 Sept. to discuss the implications of China's shrinking and ageing population.
Register
👩‍🏫 We started our Semester 2 Chinese language programs this week. If you are fast, it's not too late to join! Please register your interest
here
.
📅 The next HSK test date is 19 Nov 2022. Registration opens soon. Register your interest
here
.

Season's Greeting: Happy Mid-Autumn Festival
祝您中秋节快乐!
The usual greeting at this time of year is 中秋节快乐 (happy mid-autumn festival, zhōng qiū jié kuài lè).
The Mid-Autumn Festival, also known as the Moon Festival, is one of the most important holidays in Chinese culture. The history of the Mid-Autumn Festival dates back over 3,000 years. On this day, the Chinese believe that the Moon is at its brightest and fullest size, coinciding with harvest time in the middle of Autumn.

What's new in the Doing Business with China Hub


You might also be interested in
Mid-Autumn Festival Recap
On 8 Sept, the VBCI team hosted the first hybrid event since the pandemic-Chinese Culture Talk: Mid-Autumn Festival. We had 70 participants who joined us in person at VU's City Tower campus and another 20 joined us online to learn how to make mooncakes and appreciate the full moon. It was a fun event! We wish everyone a happy mid-autumn festival!

Stay updated for our next Culture Talk.
VU Open Day 2022
VBCI participated in Victoria University's Open Day 2022 on 21 August and we answered a lot of questions with the help of Pepper, our Mandarin-speaking robot!

On the day, we had more than 100 potential students, colleagues, and the general public visiting our stand and chatting with Pepper and the Panda. They learned a few Chinese phrases and we hope we answered all the questions!

It was lovely to be back to another face-to-face Open Day. If you would like to know more about VBCI or know anyone who would be interested, head to our website for more.
VBCI Podcast Launch
VBCI will be launching a new podcast series talking about Chinese culture, language, and doing business with China. Each month, we will be releasing one episode on various Chinese cultural topics.
Look at our very own Director of VBCI, Colin Clark enjoying the recording session!

Stay tuned for the first episode in mid-September. Meanwhile, head to our website for more.

Advisory Committee update

Last week, I said goodbye to our long-time serving advisory committee member, David Livingstone. David first travelled to China in 1998 and was attracted by the culture and people immediately. Over the years, he held professional roles as Deputy Consul-General in Hong Kong, Lead negotiator on intellectual property in the Australia-China Free Trade Agreement, and most recently, as the Director, International and Civic for the City of Melbourne. He has promoted Chinese culture through many different events in Melbourne and around the world. David has been on the committee for 5 years and supported VBCI growing in many aspects. with his retirement and resignation, we wish David all the best and thank you so much for what you did for VBCI and for promoting Chinese culture.

While we farewell David, the Hon. Prof Stephen Martin has stepped in to be our newest advisory committee member. Stephen is currently the chairman of the Bank of China (Australia) Ltd and had a long and distinguished background in the Australian Parliament, academia and the private sector. We look forward to the Hon. Prof Stephen Martin joining the Advisory Committee.

Business Webinar: What are the implications of China's shrinking & ageing population?
Wed., 14 Sept 2022
1.00pm - 2.00 pm AEST

This workshop will discuss the implications of the shrinking and ageing population. It will also present the policy options that the Chinese government could take to mitigate the negative effects of the shrinking and fast ageing population. Register

Next HSK Test in Melbourne
19 Nov 2022

The next HSK test will be on Sat 19 November at VU's City Tower campus (370 Little Lonsdale St, Melbourne). All six HSK levels will be offered at this round and the registration opens soon! Register here or contact us to keep updated.
Phrase of the Month
Did you know that Teachers' Day is celebrated on 10 Sept every year in China? A day to recognise and thank teachers for their hard work throughout the year. Although celebrating teachers is a global trend these days, Teachers' Day in China is distinct due to its Confucian roots as well as the many transformations this holiday has undergone over the course of China's long history.
Teachers' Day

教师节 Jiàoshījié
教 Jiào (teach)
师 shī (master)
教师 Jiào shī (teacher)
节 jié (festival)
Chinese traditional music instrument - Guzheng
In ancient days, playing the
Guzheng
was a highly regarded skill. People sought enlightenment through the practice: to unify one's body and mind. Guzheng practice was quite selective, as one needed to pay particular attention to aesthetics such as the weather, location, audience, and way of dress. The Guzheng was also only played while seated.
In modern society, practising the Guzheng can provide a sense of ritual, and is truly a lifestyle choice. Performers carefully select traditional Chinese clothing (Han Fu) and a hairstyle with complimentary accessories and jewellery, along with appropriate makeup. This reflects the effort toward pursuing an inner Zen moment.
Our partner, Australian Guzheng Academy by
Sinobeats
, has an ongoing series on how to play Guzheng. Feel free to check out their performance below.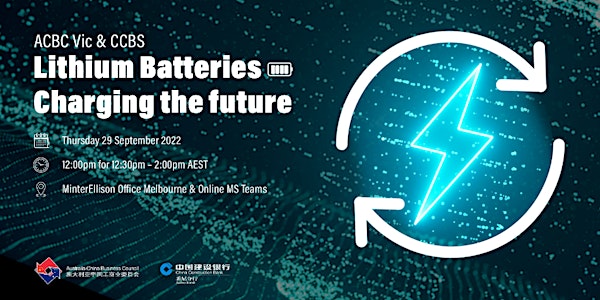 Lithium Batteries Charging the Future | ACBC Vic & China Construction Bank
Thur., 29 Sept 2022, 12:00-2.00 pm AEST

ACBC Vic will bring together leading Australian scientists and prominent business leaders from China to discuss their latest technology developments, collaboration, commercialisation of research and share progress towards ESG standards and more. Register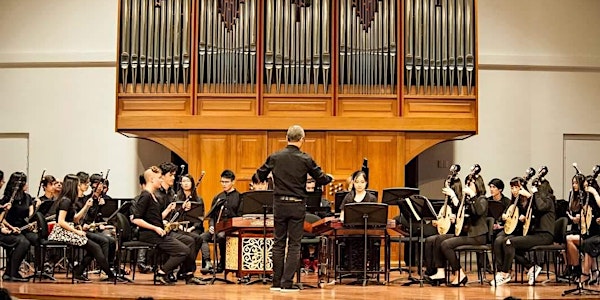 Chinese Instrumental Orchestra
Melba Hall Lunch Hour Concert
Mon., 10 Oct 2022, 1:00-2.00 pm AEST

The Orchestra showcases the students' learning journey over semester two at the University of Melbourne. Students are given the opportunity to learn instruments such as the Dizi, Sheng, Hulusi, Erhu, Ruan, Yangqin and various percussion instruments. The program will include Chinese traditional and Contemporary music. Register

Term 4 Chinese Story Time
中文故事时间
Thurs., 10.30 AM West Footscray Library

Encourage a love of reading and support your child's bilingual language learning together. Share stories, songs and rhymes in English and Chinese in a supportive and welcoming environment. Learn More