Rector's Reflection
By The Rev. Meredith T. Heffner
Dear God, as we look ahead to the beginning of a new school year, we pray for our children. Keep them safe and well. Open their hearts and minds to the world of learning. We pray that their teachers will be generous and wise. We pray for their classmates, so that true friendships may be found by all. May this be the first of thousands of days in which they know the depth of your love and the constancy of your care. We pray in Jesus' name. Amen.
— A modified version of "A Prayer beginning the School year," from Changes, Prayers and Services Honoring Rites of Passage

Dear brothers and sisters in Christ,

Even as I prepare for our family vacation this month, I am aware that the first day of school in Montgomery County is August 29. As much as we long to linger in summer, the new program year approaches and we have a lot to plan for and a lot to look forward to. Especially as we come to this point in the COVID pandemic, we can no longer pause out of fear of the virus, but are called to move ahead and engage with God's ministries in whatever the "new normal" might be.

With that in mind, we have chosen a theme for the year based on Isaiah 43:19, "See, I am doing a new thing." In this passage God promises to restore God's people to wholeness, after years in exile in Babylon—protecting and guiding them into the future.

We have spent the last two years trusting that God would protect and guide us as well, and now we trust that God is doing something new at St. James'. Specific details will be available in the fall, but until then here are just some of the new things we can look forward to:
The Racial Justice Commission will be studying the history of our property, offering "Sacred Ground," and working to develop relationships with others in our community from various backgrounds and faith traditions.
Our Mental Health Ministry will call its new leaders to discern their work for the year.
Our Mission and Outreach Commission will explore hands-on ways to serve God and build relationships with others on a regular basis.
Our Care for Creation Commission will continue exploring the installation of solar panels, and pollinator gardens will be planted in the back parking lot.
Sunday School will be gathering with a thematic approach, integrating what Jesus teaches us with how we live our lives and how we live into his teachings through Church. Youth Group will begin planning their activities and summer mission trip.
We will be taking next steps in our Building Initiative, inviting the congregation to review our building vision with our architects.
Stay tuned for further information and details in the fall, and get ready to join God in doing something new at St. James'. Thanks to the Vestry, the staff, and all who have worked so hard to support the work of the Church. May God bless us with rest and renewal as the summer nears its end, energizing and inspiring us for what lies ahead.

Faithfully,

Rev. Meredith
+ + +
NOTE: The rector will be on vacation August 13 through August 28. Curate Catherine Manhardt and Assistant Rector James Isaacs will be covering worship and pastoral duties. They can be reached through the office at office@stjamespotomac.org, or by phone at 301-762-8040.
Welcome, Rev. Catherine!
On Saturday, July 22, Catherine Manhardt was ordained a priest in the Episcopal Church. You can watch the video of her ordination service here. Catherine joins St. James' as our full-time Curate.
Reflection on Ordination
By Rev. Catherine Manhardt

I will admit that it's felt a little surreal to begin introducing myself to people as a priest this past week. I began my official discernment process over five years ago and a lot of life has happened since then! I spent so long looking forward to my ordination—it started to feel like the final destination waiting at the end of a long journey.

Standing on the other side of that joyful, Spirit-filled day, however, I now know that ordination is really a bright, beautiful beginning. As we moved through the liturgy on July 23 I felt entirely surrounded by grace and full of enormous gratitude for the people and communities who formed me at every stage of my life.

And now, as I sit in the parish office, writing this reflection mid-way through my first day at St. James', I am also full of gratitude for the opportunity to begin my ministry as a priest among all of you.


I am eager to get to know you—to worship with you, to work with you, and to be shaped by the particular witness to God's love you embody here in Potomac. You have been in my prayers for months now, and will remain so as we begin this next journey together.

Rev. Catherine



Nominating Committee Seeks Self-Nominations for 2023 Vestry
Our Vestry Nominating Committee:
The vestry approved the nominating committee for the 2023 vestry election:
Co-chairs: Dawn Iype, Carolyn Ragland
Members: Sampson Annan, Donna Judkins, Amy Metcalf
The St. James' nominating committee will review and recommend to the parish candidates for our 2023 vestry and diocesan delegates, to be elected at our annual meeting, November 13, 2022. We will need to elect four vestry members and two alternate delegates to Convention.
The committee is currently seeking self-nominations.
If you are interested in serving as a member of the St. James' Vestry, or are unsure if you are eligible to serve, please email the parish office,
office@stjamespotomac.org
.
Requirements for serving on the Vestry are the same as for voting at the annual meeting. Candidate must be:
Adult member of the church in good standing
Contributor to the parish during the 12 months preceding the annual meeting (with time, treasure or talent); and
Enrolled as a voting member of St. James' Parish at least one month prior to the meeting
If you wish to know more about serving St. James' in a vestry position or as a Diocesan Delegate, feel free to contact our Nominating Committee, any current Vestry member, officer, or Rev. Meredith and Rev. James.

Calling All 8:00 Worshipers: We Need You!
As we look forward to resuming our 8:00 service this fall, we are looking for people to help with reading, intercession and setting the altar before and after the service.

If you can help, please email the office at office@stjamespotomac.org.
Last Chance to Sign up for Vacation Bible School!
August 8-12, 9 a.m. to 12 p.m. for children in grades 1-5.
Prayer Partners Needed!
In an effort to support our families with children, we are looking for adults to serve as prayer partners to our children. We'll meet together once a quarter during coffee hour to learn new prayer tools. In between meetings, partners are encouraged to reach out to one another to check in about their prayer requests and practices.

Our hope is that through these connections, intergenerational relationships will form and our connections at St. James' will deepen. If you are interested in participating, please contact the office, office@stjamespotomac.org.
Preparing for Native Pollinator Plantings in Parking Islands
Members of our Care for Creation team, along with other parishioners, laid the ground to turn our back parking lot islands into native plant habitats. They began last week by laying cardboard and mulch, which will kill the grass on the islands without releasing the nutrients in the soil. Once the grass is dead, these areas will be used to grow plants native to our area, thereby hosting native pollinators and supporting our local ecosystem. Thanks go to: John Combs, Marge Combs, Doug Holy, Jeanne Lehning, Sampson Annan, and Mason Jones.



The cardboard-covered grass is mulched over and watered. At back, left to right: Doug Holy with the hose and Samspon Annan raking mulch; Jeanne Lehning, Marje Combs, and Mason Jones spread mulch; John Combs (in the hat, front) rakes mulch over the cardboard.



It's looking tidy now. Who is that in the background, behind Samspon? It's Rev. Catherine, our new curate! In front, Jeanne Lehning brings more mulch and Doug Holy waters it down.


Thanks for the hard work, Care for Creation team!

See these photos and more recent event pictures on stjamespotomac.org under News/Photo Galleries.
Two Summer St. James' Weddings!
Congratulations to Rachele and Sean Stanfield!
Rachele, our Youth Director, and Sean, exuberant partner in doing many good deeds at St. James', were married July16. The King made an appearance...


Congratulations to Brandi and Drew Carey!
New St. James' members Brandi and Drew Carey were married on July 23.
Here's a happy moment for Drew and Brandi. We hope to share an official wedding photo soon.
Cooling off at the Saint James Day Popsicle Party

We give thanks for the shade of the Memorial Garden for our July 24 Saint James Day celebration, and for the popsicles that kept us cool! Jerome Childress, front left, served up the popsicles and beverages.

The Celebration of the Feast of St. James
Trivia Questions
While eating popsicles in the heat of our St. James' Day outdoor celebration, parishioners puzzled over the St. James' Day Trivia Questions. Read the questions below. Click link that follows to see the answer key.
Is St. James named after James the Greater or James the Less? Who is the "other St. James?"
Who was James' father?
Who was James' mother?
Who was James' brother?
What was James doing when Jesus called him?
True or False? Stephen and James are the only disciples whose martyrdom is recorded in the New Testament?
St. James is patron saint of three places. Can you name them?
St. James is also patron saint of three vocations. Can you name them?
St. James is also the patron saint of those who suffer from what chronic disease?
What is the feast day of St. James?
What nickname did Jesus give James and his brother?
Can you remember the three times when James is mentioned in the gospels?
After the resurrection when Jesus' followers traveled to spread the Good News, where did James go?
Where was James buried after his death?
What is the route that pilgrims follow to St. James' buriel place?
What is the symbol for St. James?
How is the Spirit of St. James reflected in our church today?
Answer Key:
Our St. James is James the Greater. James the Less is another disciple, we don't know much about him but some say he was Jesus' brother, and some say he wrote the book of James.
Zebedee
Solome (Mark's Gospel)
John
Mending fishing nets with his father and brother
False. James is the only disciple whose martyrdom is recorded in the NT. Stephen was a deacon in the early church, and although he died before James, he was not a disciple.
Spain, Nicaragua, and Guatemala
Fishermen, laborers and hat makers
Rheumatoid arthritis
July 25
Sons of Thunder
When is James mentioned in the gospels:

When he is called to follow Jesus
When his mother asks if he and his brother can sit next to Jesus in his kingdom
When he offers to bring fire on the Samaritan town that did not welcome Jesus

Galicia, Spain
Santiago, Spain
The Way, aka The Camino de Santiago
A shell
Email your answer to rector@stjamespotomac.org!
St. James' August Book Club
The St. James' book club meets the fourth or last Sunday of the month at 6:45 p.m. by Zoom. The link to join us will be sent in your Sunday email on the date of the meeting. Here's what we're reading this month:


August 28: The Sentence, by Louise Erdrich.
From Amazon: A small independent bookstore in Minneapolis is haunted from November 2019 to November 2020 by the store's most annoying customer. Flora dies on All Souls' Day, but she simply won't leave the store. Tookie, who has landed a job selling books after years of incarceration that she survived by reading "with murderous attention," must solve the mystery of this haunting while at the same time trying to understand all that occurs in Minneapolis during a year of grief, astonishment, isolation, and furious reckoning.
About 988 - New National Crisis Hotline
988 offers 24/7 access to trained crisis counselors who can help people experiencing mental health-related distress. That could be:
Thoughts of suicide
Mental health or substance use crisis, or
Any other kind of emotional distress
People can call or text 988 or chat at 988lifeline.org for themselves or if they are worried about a loved one who may need crisis support.
988 serves as a universal entry point so that no matter where you live in the United States, you can reach a trained crisis counselor who can help.
Let's Get Back to Shepherd's Table!
For many years St. James' has helped feed the needy and homeless at Shepherd's Table's kitchen in Silver Spring.

Shepherd's Table is looking for volunteers to help with their meal program. Tasks may involve simple food preparation, meal service, clean-up, and joyfully welcoming guests.

If you are interested in volunteering at Shepherd's Table as an individual, sign up here: shepherdstable.volunteerhub.com/.

If you're interested in coordinating a St. James' group to serve once or regularly, contact Volunteer Coordinator Mindy Hofmann at MindyH@shepherdstable.org or 301-585-6463 ext.217.
Show Us Our Good Work - Send Us Photos!
If you've seen someone tending to parish facilities, serving at worship, delivering meals and prayer shawls, or participating in any parish ministry, we want to see photos of it!

We are looking for photos of your fellow parishioners or yourself doing any of the good things they do here at St. James'. We'll use them for upcoming parish slide shows.

Send photos by email to kirsten@stjamespotomac.org.
Musical Moment Encore: Romanticism and Nature

Our Music Director, Newton Lewis, is away this week, so today we are sharing a musical moment from last year.

Click the image or link below for a special presentation and performance by Newton Lewis, St. James' Music Director.


Note of correction to the presentation: In discussing Beethoven's fifth and sixth symphonies, Newton says "no two pieces could be more alike" when he meant that no two pieces could be less alike.

If you have questions or would like to share your music with the parish, please contact Newton Lewis at

newton@stjamespotomac.org

.
Staying Connected this Week



Our Parish News and Events Calendar

is available on our website! You'll find links to all Zoom and conference call gatherings there as well.

Thursday
"Exploring our Faith" Bible Study, 10:00 a.m.
"Exploring our Faith" Bible Study will explore Luke's Gospels using the book: Luke: Twenty-Six Studies for Individuals and Groups, by N.T. Wright. Join us by conference call: 1-202-926-1201, access code 454165. All are welcome! To prepare, read chapter 14.

"Stronger Together" discussion group, 7:00 p.m.
Join us for support and discussion of the mental health topic of the week. Here's how to connect with the group:

To join by phone: call 1-301-715-8592
Meeting ID 939-9668-7354, passcode 11815
Sunday (Find links to worship and FaithTalk in your Sunday email)
Are you scheduled to serve at worship? Check the schedule here!
FaithTalk 9:00 a.m. by Zoom (until we move to the parish hall). Each Sunday through August, we will be studying the biblical texts assigned for each week. We look forward to seeing you there.
Worship with Holy Eucharist, 10:30 a.m.
Sunday School, 10:30 a.m.


Sunday School is held during the worship service for children preschool through grade 5. Masks are required to keep everyone safe. Childcare is available for infants and toddlers. Volunteers are always appreciated!
Coffee Hour fellowship after worship, wearing masks (no food indoors)
Next Week...

Tuesday: Tai Chi, 7:40 p.m. Join us Tuesday evenings 7:40 to 8:40 p.m. in the undercroft (lower level of church, enter from back parking lot). Read more on our parish calendar here.

Wednesday
Men's Breakfast and Bible Study Group by Zoom, 7:30 a.m.
The St. James' Men's Breakfast and Bible Study Group meets virtually on Wednesday mornings at 7:30 a.m. Connect by Zoom or phone.

Meeting ID 924 3535 6132, passcode 790992
To join by phone: call 1-301-715-8592
Dates to Remember
8/29 - TU - First day of school for MCPS
9/18 - SU - Rally Day, first day of Sunday School, parish picnic with SJCS
9/19 - SU - Stewardship campaign begins

COVID Update
Our hope this fall is to resume in person FaithTalk and Coffee Hour on Sunday mornings. We may do this in stages, requiring masks at first, as we watch the COVID numbers in our area. Watch our weekly News and Notes email for further information.
Stronger Together Tonight (August 4)

What Car Manufacturing Can Teach Us About Making Big Changes In Our Mental Well-Being
By Alex Trouteaud

Yes, you read that right: car manufacturing. Let's take a step back first.

If you're like many of us, you know exactly what you wish you could be doing or feeling when it comes to your overall well-being, and mental well-being in particular. Maybe you wish you could eat more nutritiously, or be less consumed by self-doubt and anxiety, or do all the little things you know you should be doing to mitigate the negative impacts of a mental illness. For many of us, it can feel like there's a big gap between where we are (and who we are) today, and where and who we really want to be.

In this evening's Stronger Together discussion we're going to talk about one way to make "big" changes in our lives, and the idea comes from a revolution in the car manufacturing industry. We'll also talk about the modern-day obstacles that make this approach challenging, and what we've learned in our own past experiences making changes to our daily habits. Please join us for the conversation to share your point of view!
By phone: 1-301-715-8592
Meeting ID 939-9668-7354, passcode 11815
Ways You Can Engage on Important Issues
Episcopal Office of Government Relations Action Alerts

Please visit the Episcopal Church's Office of Government Relations to learn about actions you can take to support and advocate for issues that are important to you and to our nation. Current action alerts include ways to respond to recent mass shootings.
Helping Ukraine

There are many ways to help those in Ukraine: through our witness, prayer, and donations. Here are some resources for offering financial support:
Donate Your Used Ink and Toner Cartridges to St. James'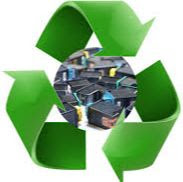 Keep your used ink and toner cartridges out of the trash and help St. James' by saving us $2 towards our office supplies with each cartridge we recycle.

Bring your used cartridges to the parish office during office hours, or on Sundays before or after worship.
Call or text
988
, or chat at
988lifeline.org
, for yourself or a loved one in need of crisis support.

St. James' Episcopal Church
11815 Seven Locks Rd., Potomac, MD 20854
phone: 301-762-8040
email: office@stjamespotomac.org
web:

stjamespotomac.org




The Mission of St. James':
To bring people together to be transformed by and to proclaim Christ's love through worship, spiritual formation, and service.


Parish Staff
Rector: The Rev. Meredith T. Heffner; rector@stjamespotomac.org

Assistant Rector: The Rev. James S. Isaacs; james@stjamespotomac.org

Curate: The Rev. Catherine Manhardt; catherine@stjamespotomac.org

Director of Music Ministry: Newton E. Lewis; newton@stjamespotomac.org

Sunday School: sundayschool@stjamespotomac.org

Youth Director: Rachele Donnelly; rachele@stjamespotomac.org

St. James' Children's School Director: Astrid Crookshank; preschool@stjamespotomac.org

Parish Administrator: Grace Lo; office@stjamespotomac.org

Communications Assistant: Kirsten Hall; Kirsten@stjamespotomac.org

Sunday Sexton: Jerome Childress; office@stjamespotomac.org
Vestry 2022
Request a parish directory or vestry meeting minutes by emailing office@stjamespotomac.org.
Wardens
Lori Minasian, Senior Warden/Worship

Ken Van Valkenburgh, Junior Warden/Facilities
Officers
Tracy Lively, Treasurer

Sheryl Cooper, Secretary
Vestry Members
Chris Coleman, Communications

Anselm Hennis, Mental Health

Doug Holy, Creation Care

Andrew Huck, Facilities

Courtney King

Brad McCullough, Missions and Outreach/Racial Justice

Bill Murphy, Finance

Trish Powell, Administration

Lindsay Ragheb, Christian Formation

Carolyn Ragland, Pastoral Care

Kara Smigel, Membership
More Ways to Connect with St. James'