HVS, CHTA, CTO Announce Dates Of 4th Caribbean Hospitality Investment Conference & Operations Summit (CHICOS) 2014
The 4th annual Caribbean Hospitality Investment Conference and Operations Summit (CHICOS) will be held Nov. 13-14, 2014 at the Hard Rock Hotel & Casino in Punta Cana, Dominican Republic, and is co-hosted for the second consecutive year by the Caribbean Hotel & Tourism Association (CHTA), representing over 600 Caribbean hotels, the Caribbean Tourism Organization (CTO), representing over 30 Caribbean governments, and HVS, the leading global hospitality consulting firm
"With HVS's strength in appealing to the leading investors, developers and brands in the Caribbean and with CHTAand CTO's ability to gather the region's governmental and private sector leadership, our partnership for CHICOS is truly the perfect marriage," explains Mr. Parris E. Jordan, managing director of HVS in the Caribbean and executive director of the CHICOS conference.
"CHICOS has become renowned for pulling together the key industry investors, operators and movers and shakers in the region, and thus has established itself as the official and leading hospitality and tourism investment conference for the Caribbean," Jordan added.
Read More
_________________________________________________________

Sandals Antigua receives top hotel Award

Sandals Grande Antigua Resort and Spa is among several other properties within the Sandals Resorts International (SRI) chain that have been named to the Travel + Leisure World's Best Awards 2014 list of Top Hotels and Resorts in the Caribbean, Bermuda, and the Bahamas.
The annual and prestigious Travel + Leisure World's Best Awards are judged based on the results of the magazine's 2014 readers' poll.
Speaking on the award for Sandals Grande Antigua, General Manager Gaurav "Mr. G" Sindhi expressed, "This is definitely a major achievement which we are all proud of and have been celebrating since we got the news. It's not only a win for Sandals Grande Antigua but Antigua and Barbuda on a whole, especially as a tourism driven destination".
He further stated, "This award would not have been possible to obtain were it not for our hardworking team members who go above and beyond each day to provide excellence in the services they offer to our guests. We just celebrated our Young Chef of the Year Jason Richards and this is just another indication that our team members are simply amazing. We love them and appreciate them".
Read more..
_________________________________________________________________
CHTA Education Foundation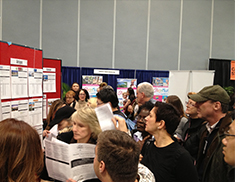 Donations Needed For Silent Auction Benefiting CHTAEF Scholarship Fund
The CHTA Education Foundation is accepting donations of hotel stays and other prizes from allied members for its annual silent auction at The New York Times Travel Show which benefits the CHTAEF scholarship program. This year donations for The New York Times Travel Show need to be submitted earlier as the tradeshow is scheduled Jan. 23-25, 2015 at the Jacob Javits Center in New York. To make a donation, complete the donation form and send via email or fax to 305-716-9138
___________________________________________________________________________________

Deadline extended until 31st July 2014