Alameda Point Site A and North 40 (Los Gatos)
Thank you to all the supporters who showed up at and/or sent a message of support to the Alameda City Council and Los Gatos Town Council!
This week, two of Eden's developments moved further along in the d
evelopment process. Alameda Point Site A located on the site of the former Naval Air Station and the North 40 in Los Gatos at the intersection of Highways 17 and 85.
Alameda Point Site A Proposal Unanimously Approved!
Read the news article here.
Eden is the affordable developer of the
Alameda Point Partners
that includes srmERNST, Thompson Dorfman, and Madison Marquette. Eden will develop the 128 lower income residential apartments, part of the larger master-planned, mixed-use and mixed-income development at Site A that would have 800 total residential homes, 25% of which would be for moderate and lower income households.
After nearly six hours and 60 public speakers, the Alameda City Council
unanimously approved
the proposal
for Site A at Alameda Point.
In front of a packed council chambers, with a brief pause to cheer the Warriors as they won the NBA Championship, the City Council made what it dubbed an "historic vote" -- more than two decades in the making.
North 40 Specific Plan Approved!
Read the news article here.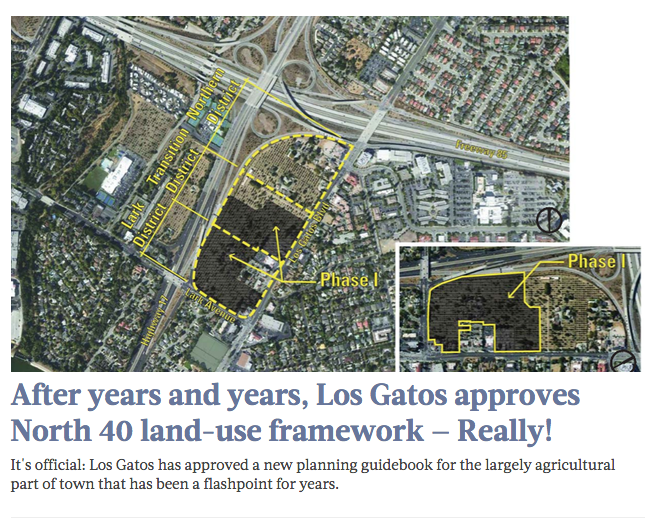 Eden is the affordable developer on a team that includes Grosvenor and SummerHill Homes. The North 40 encompasses about 44 acres. The development team can now work to put in an application to the Town now that the Specific Plan has been approved with 270 residential units as the maximum; however, the development team could utilize the state density bonus to end up with 320+ residential units.
Los Gatos Town Council voted to approve the North 40 Specific Plan with a vote of 3-2.