Cesarean Awareness Month

"Her love and courage are written on her body." --Molly Remer, Talk Birth

I made my first sculptures honoring the experience of cesarean birth several years ago. They were created for a special VBAC-hopeful mama. She shared a little bit of her story with me and gave me permission to share it. She experienced a traumatic cesarean following a birth-center-labor turned emergency transfer. Her baby almost died and she was still struggling to reconcile her feelings and her grief about his birth. She was very appreciative of the care from her birth center midwives and asked me if I would make a set of sculptures for them as a gift. While I previously only made sculptures for myself or for my friends, her story touched me and I agreed to make the figures. The picture I took of them ended up becoming the "famous" cake-pan lid photo that launched me into selling a whole lot of different birth art sculptures and opening up my etsy shop.

After receiving the sculptures to give as gifts, she requested I make another special set of sculptures, this time for her. Her request was to have a figure that was "wearing her scar proudly" and that would help her heal from the trauma and disempowerment of her emergency cesarean as well as prepare for a hopeful future VBAC. I was intimidated by the idea of making something to help someone else heal. I mean, wow! What a privilege and responsibility. There felt like a real risk in interpreting another woman's experience artistically and I worried about disappointing her or not getting it. Around the same time as this request, I talked to a real-life friend about her experience with ovarian surgery during pregnancy and her feelings about her scar. After talking to her, I kept thinking, "her courage is written on her body" and I knew I wanted to include words as part of the scar.

Based on these experiences, this month I created two new sculpture designs to honor, recognize, and "hold" the cesarean birth experience.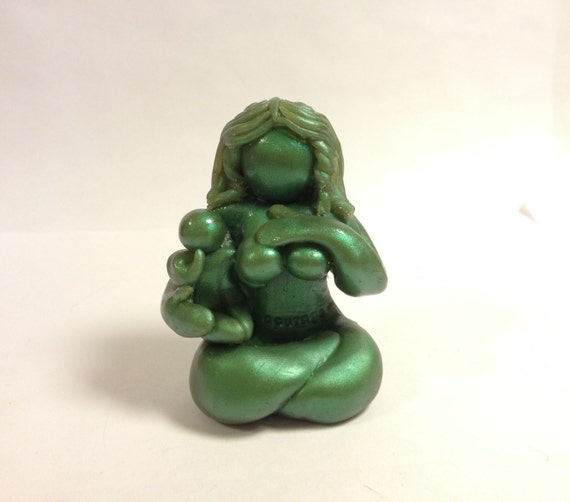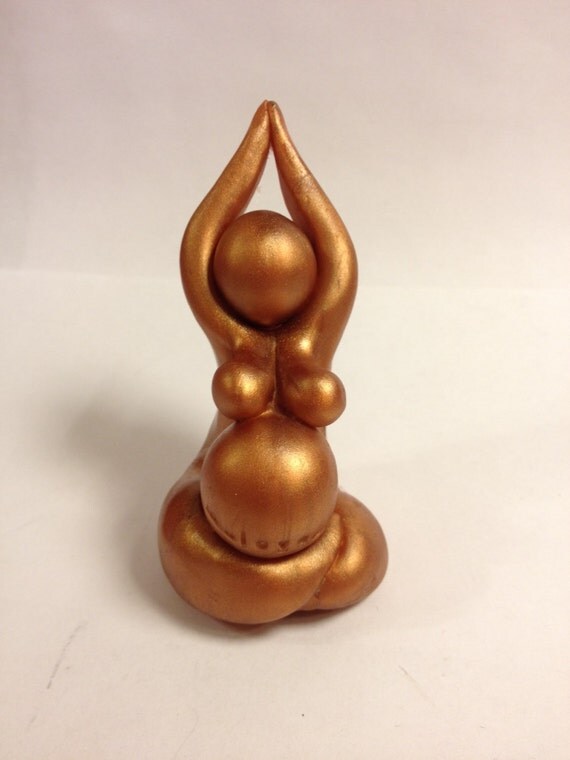 These mamas have taken powerful birth journeys. They have laid down their bodies for their babies. They hold their experiences, they wear them, their courage, love, and hope, upon their skin. The birth experience is there, loud and clear, and yet new experiences and joys are too. She is whole.

New discount code: for 15% off any of our items through April use: CAM15
New subscriber freebie: Can I Really Have a Great Birth? birth education handout.

A C-Section Mama in the Birth Goddess Club

After I created my original sculpts and wrote about them, I read a deeply touching story by a mother who had cesarean births: Being a C-Section Mama In the Birth Goddess Club

But, there was a moment after my section with Louise where I got out of bed for the first time and walked to the shower. Everything was quiet. My baby girl was sleeping. My husband, Kurt, was holding my hands and trying to help me. It hurt so bad that I was nauseated and started dry heaving. The straining of my torn and abused stomach muscles put me over the edge into a universe of suffering and pain. I thought I couldn't, it was too far, but I made it across the room and into the shower. I stood there, gray-faced and trembling and sobbed and sobbed while the water ran over my defeated, mutilated body. I couldn't bend down to wash myself. My head was spinning. I focused all of my concentration on fending off the nausea.

My husband got onto his hands and knees and crawled onto the floor of the shower. He knelt at my feet, fully clothed and getting soaked by the warm water. He washed my feet and my legs and my incision, also my deflated and sagging stomach. He looked up at me and he was crying. He wrapped his arms around my thighs and held on to me tight. He cried and said, "Thank you."

I will never know what it's like to triumph in birthing a baby, but I feel like I became a warrior and a goddess in my own, lopsided way.

–Amanda King

Meditation Before a Cesarean

As an educator, I sometimes felt at a loss in how to help women cope with their feelings about their cesarean birth experiences. Jackie Singer, the author of Birthrites, writes about her own preparation for a cesarean (after a previous vaginal birth) and includes this "meditation" suggestion (to use at any time—while walking, sitting, preparing for sleep, stuck in traffic):

The practice is simply to nod the head, and say inwardly, 'Yes.' Whatever is going on, whether it be delightful, or thoroughly unpleasant, breathe into it and think, 'OK, this is what is happening now.' Pay attention to each sense in turn: what can you see? Hear? Smell? Taste? Feel? Notice your thoughts, and remember that they are not you, they are just thoughts. It becomes quite a liberation not to hold on to your judgements about things, but to witness instead how sensations arise and then pass away.

When you find yourself feeling anxious about the coming operation, just remind yourself to nod and say, 'Yes.' When you are putting on the ridiculous surgical stockings, think, 'Yes,' and allow yourself to smile. When the epidural needle is going in, breathe deeply and think 'Yes, this pain is like a contraction and will pass.' When you are numb from the chest down, being lifted onto the trolley and wheeled into the operating theatre, just think, 'yes, yes, yes.'

Because I had made a birthing necklace in advance of my first baby's birth…I brought this to the hospital and hung it on my wall. Even though I couldn't see it during the operation, it helped me to remember that this would still be a birth: a challenging and yet joyous event, and one for which the qualities of love, going with the flow, majesty and a sense of humour would be just as important as during a natural labour…

Singer goes on to describe how she visited with a friend who is a hospital chaplain and they did a little ceremony:

"…it was a relief to feel a hand on my belly that spoke of love and wonder and beauty, rather than the functionality of the body. Tess rubbed my forehead and belly with scented oil and laid flowers from her garden on my bump. We shut our eyes and she asked Mother Spirit to surround the baby and me, to keep us safe through the operation, to bring blessings on the hands of the surgeon and the skill of the midwives. This brought me peace in the hours leading up to the operation, and helped me to face it with quiet confidence, feeling protected."

SHE

While not birth related, I also recently created a mastectomy goddess pendant. Her story is this...

I sat with my clay for a long time before I created the original sculpt for this piece. I never want to inadvertently dishonor someone's experience with my sculpture work. While I use my sculptures to communicate my own personal experiences and lessons learned, it feels like a sacred responsibility to try to interpret another's experience artistically. I chose a spiral imprint to use as her center to symbolize how she holds the energetic imprint of her experiences, her awareness, her own power. Some time ago, I created a clay sculpture to honor hysterectomy and woke after sculpting the figure with a poem in my head. This poem speaks to the power and experience of the mastectomy pendant design as well:

SHE
She who is open to possibilities.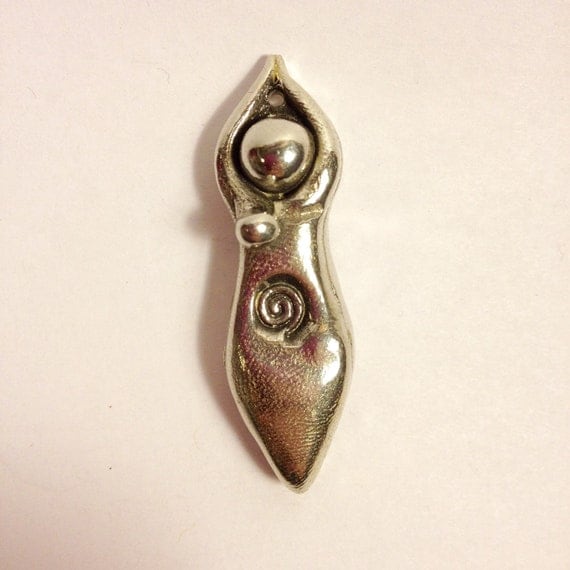 She who has taken her own journey
carved her own path
learned her own lessons
and carries her own wisdom.
She who carries the story of a woman's life written on her body.
She who has spun cells into life
She who has traveled
laughed
shared stories
danced
hugged
cried.
She who is....
complete
magnificent
ever-changing
surprising
unmistakably
SHE...

New discount code: for 15% off any of our items through April use: CAM15
New subscriber freebie: Can I Really Have a Great Birth? birth education handout.

Womanrunes

We've updated our free Womanrunes e-kit!


Here's some recent feedback on the book and card set:

"This book and card set is so accurate, and is proving to be a catalyst for much inner development for me. The messages are thought-provoking and I am always left speechless with the clarity of the reading. Thank you dear Molly and Mark." --P.P., U.K.

"Lovely set! the book is brimming with inspiration and the cards are very easy to use just by following your intuition!" --C.S., U.S.

"I am so touched by the runes and guide book. Thank you for continuing this work and sharing it with the world. An incredible blessing to have a set of Womanrunes. Very high quality and obviously made with love and care. Awesome beyond description."
--H.I., U.S.

Local Events

March saw us attending the grand opening of the beautiful WomanSpace community center in Rolla. We did free jewelry making and had a small booth of our items for sale.




May Preview

Our May newsletter will include free printable birth affirmation cards, a Mother's Day special offer, new products, and will feature the launch of our new ceremony kits! We're particularly excited about our Red Tent Resource Kit, for which we published a new book/manual! (We are currently working on developing an online class to go with it too!)


Honoring Choices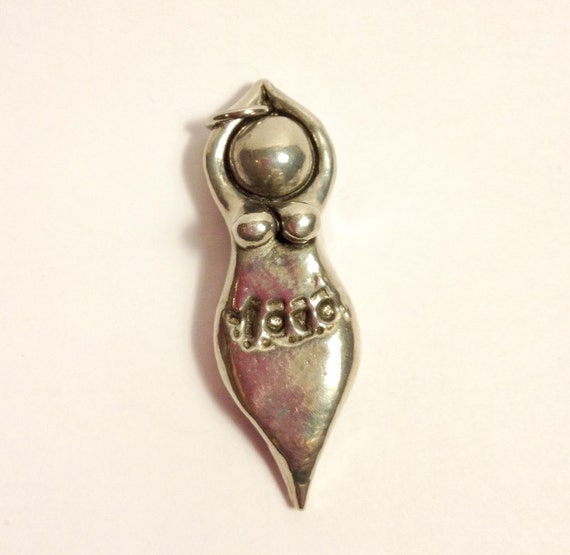 You say you honor choices.
Can you really honor mine?
I will always honor the process which
brought forth flesh of my flesh.
I honor your births too.
Can you ever honor my experience, or will I
forever be a part of your statistics on
the way things shouldn't be?

via When birth doesn't go as planned… | Talk Birth

"I became a mama goddess, too. I became a wonder of fertility, of softness, of late nights and warm beds; a body capable of unimaginable things. I labored and tore open, too."


Don't forget to check out ICAN's helpful website. Their brochures are some of my very favorites for classes, workshops, and tabling at events.

New discount code: for 15% off any of our items through April use: CAM15
New subscriber freebie: Can I Really Have a Great Birth? birth education handout.