Reflecting Back on Sinister Wisdom 101: Variations (2016) with Alexis Clements
Our second Reflecting Back blog feature, where Sinister Wisdom guest editors look back on issues they edited, features Alexis Clements. Alexis's amazing new film All We've Got, about lesbian spaces, is premiering across the country this fall. It's an extraordinary film; I encourage everyone to check it out. While you are waiting for it to come to a theatre near you, you can read the Sinister Wisdom interview with Alexis on our blog here and preview it a bit below.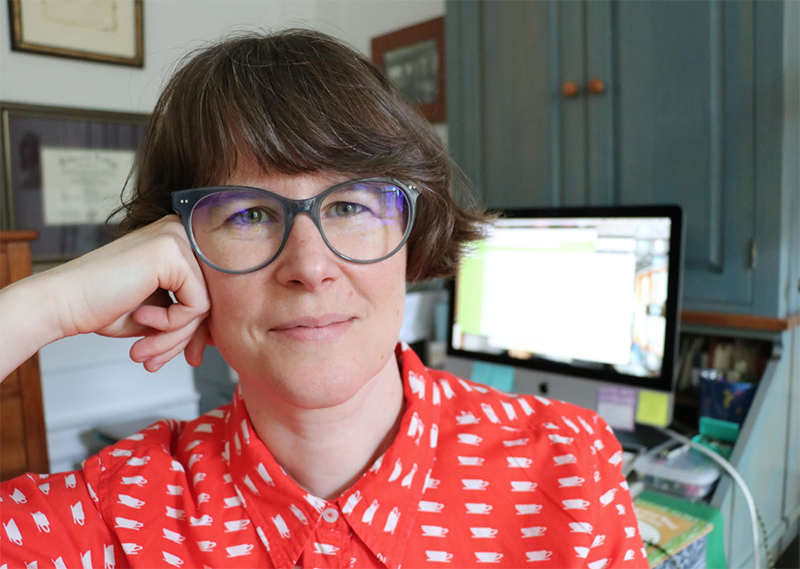 Tell me about the issue of Sinister Wisdom that you edited. What were you most proud of in the issue? What was most challenging?
At the time that I was working on Variations, the Sinister Wisdom issue I edited (Sinister Wisdom 101), I was also working on a documentary film project titled All We've Got, which focuses on LGBTQ women's spaces. I'm excited to report that the film will be premiering this fall, but when I started work on Variations, I was only about a year into the documentary. I was still conducting interviews and steeping myself in research about the history and present of LGBTQ women's communities. I was also participating in two different such communities at the time, the Lesbian Herstory Archives and the WOW Café Theatre.
All of this had me asking big questions about what it means to create spaces tied to aspects of our identities and how we define those identities. Having spent about five years volunteering on and off at the Lesbian Herstory Archives at that point, and having had the privilege of participating in Flavia Rando's Lesbian Lives class there, I also had developed a pretty rich sense of the layered complexity of lesbian identity. Not all people who identify as lesbian sleep only with women, for instance. Not all people who identity as lesbian identify as women. Differences in the labels people use to identify themselves vary in significant ways across race and ethnicity and class. I was also very well aware at that time that there were some lesbian-identified people who were trying to revise history and claim that there was only ever one way to be a lesbian, that all lesbians had somehow agreed about that, and anyone who deviated from that supposedly agreed upon identity should be kicked out. Read the rest of the interview here!