Tuesday, January 7
Friends in Bereavement Support Group
: the support group has helped hundreds of local residents find support, understanding, information, friendship, and confidentiality as they grieve the death of a loved one. The group meets on the 1st and 3rd Tuesdays each month from 2 to 4 pm at the Kentville Baptist Church (parking lot entrance to the left). For further information contact Jennifer Longley at 681-8239 or
friendsinbereavement@gmail.com
.
Wednesday, January 8
Valley Women's Business Network
monthly meeting at 7pm at the Kings Riverside Court. Are you baffled by banter in the office? Offended by co-workers' jokes? Scratching your head at jokes that just aren't funny? Or, do you try to lighten the atmosphere with a joke, only to have it met by a vacuum of silence? Help is at hand! Stand-up comic Susan Carter will share her insights with you about what goes on at work, drawing on research and her own experience. While you may not be able to change your co-workers, you can understand them better and be able to navigate the workplace with a smile on your face – because sometimes the jokes are best kept to yourself!
Networking begins at 7 p.m. for a 7:30 start.
FREE to VWBN members and their first-time guests. $5 at the door for returning guests.
rsvp@vwbn.ca
Adventure Club -
6:15 pm - 7:30 pm - Adventure Club starts for 2014 at the Kentville Baptist Church. It is open to kids ages primary - Grade 6, free of charge, all welcome.
Tuesday, January 14
Careforce Alzheimer Cafe
: 2-4pm at Kings Riverside Court, Kentville: If you or your loved one is living with Alzheimer's or memory loss, please join us at the Careforce Alzheimer Cafe. for more information please contact Nancy Blezy RN at 365-3155 or by
email
.
Community Groups
Kings Citizens Coalition
- The Kings Citizens Coalition is a group of concerned citizens advocating the need for a study to ascertain the best form of government to serve the region. In the Annapolis Valley, the towns of Wolfville, Kentville and the Municipality of the County of Kings have agreed to enter discussions of the terms of reference of an independent study to determine the how best to improve local government in that area. To learn more about the group and their meetings, visit
HERE
.
In recent news,
the Annapolis Valley Chamber of Commerce voted to support the Kings County governance study
bid.
READ MORE
The Valley Care Pregnancy Centre,
located at 104 Webster St, offers many services to women facing unplanned pregnancies. The Centre also offers an extensive, individualized, multimedia parenting program at no cost, drawing from the best parenting resources on the market today. After each lesson, participants earn a "Baby Buck" to buy brand new baby items from their "Baby Boutique" filled with new items donated by people in the community. If you have new baby items that need a home, please consider donating them to the VCPC. Larger-size diapers are in particularly short supply at the moment.
In the News
Private company wants to
turn Valley's trash to power
. A six-megawatt biomass project has been approved for a COMFIT in Kentville. Energy Minister Andrew Younger announced that the Smart Tower Energy project was among 14 Community Feed-In Tariffs (COMFIT) projects that are aiming to produce electricity from renewable sources of energy.
READ MORE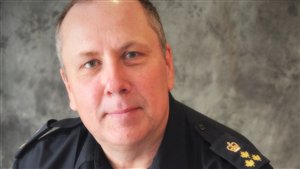 Ticketing scheme for minor offences
could save police cash. Kentville's Police Chief Mark Mander is interviewed about a new option of ticketing people for a range of minor offences — instead of laying criminal charges — under a plan that could yield significant savings for the cash-strapped justice system.
READ MORE
Kentville United Church is conditionally sold
. Church trustee Harvey Gilmore said the offer is conditional on the purchaser completing some building inspections.
READ MORE
Parking
is often a contentious issue in town. Much of the parking downtown has a two-hour limit, which is causing one woman to fight her Kentville parking ticket in court.
READ MORE
"There's no golden answer on parking," Kentville Mayor Dave Corkum said. The mayor said the town would like to work with Kentville Development Corporation on finding solutions.
In the meantime, please
check the map of Kentville
to find out where the various parking lots are located and which ones offer all-day parking.
SEE MAP
Recreation News
Public skating Schedule:
public skating times
Question from a resident
: Why does the Kentville arena only offer 50 minutes of skate time on a Sunday for school aged kids? Shouldn't we start using the rink for the public to its full capacity?
Response
: The Kentville Centennial Arena has three days a week scheduled for public skating (all ages) in Kentville. Public Skating occurs on Wednesdays 12:00-1:30, Thursdays 3:00-4:00 and Sundays 4:00-5:00 providing two days a week that are outside of normal school hours. In addition to those times for all ages, children can attend the Parent/Tot Skates on Tuesdays and Thursdays. The Kentville arena also hosts the KCA after school program for a number of skaters each winter which are free for participants. In response to some concern and public discussion about access to the Arena, The Town offered public skating in the afternoons last year, but unfortunately they were not attended.
The town tries to consider all of its citizens when creating arena schedules including adults, seniors and children, and in addition to the above skate times hosts adult shinny, over 50 shinny, and adult weekly skating. It can be challenging to please everybody and we do try to strike a balance when awarding time to user groups, and keeping some ice open for public skating. Don't forget you can try outdoor skating (weather permitting) any time at the pond down by the new school. Here's a link to the town's website for the full arena schedule.
http://kentville.ca/community/parks-rec/centennial-arena/
KCA School News
Donations always needed for the School Breakfast Program
- Without the donations of popular items we might have to limit selections for our students. We are continuously in need of the following items: Cheeze Whiz, pancake syrup, pancake mix (add water only type please), jams, apple juice, orange juice, Shreddies, Rice Krispies, Corn Flakes, and Cheerios. If you would like to donate anything to the program, please drop off your donations at the office or send them in with a student. Just a reminder that we continually strive to be a nut-free school, so read labels carefully! Thank you to all our donors!
Arts and Culture
Keep up to date with what is happening at CentreStage by subscribing to the e-newsletter.
Kay Lewis will have her rug hooking `Painting With Yarn`up on our walls from January 12 to February 16 and will be Rug Hooking in house on Saturday, January 18th from 10:30 to 4:30. Come in and enjoy her love for her work and discover how she she got where she is today!
Welcome New Businesses!
Brad's Decor
, 401 Main Street, Kentville
We are so happy to welcome another new business to Kentville! Brad's Decor is located in the old Salvation Army building on Main Street.
It is a locally owned and operated Benjamin Moore paint supplier and home Decor centre. Brad Patterson has been serving the Annapolis Valley area since 1999.
Brad's Decor is open Monday to Friday from 8am to 5pm and on Saturdays from 9am to 5pm. Pop in to see their beautiful showroom and to get some expert advice!
Let's help Brad's build their Facebook page followers. Like them here
Your Town Council