Carlsford Linsen "Home Sweet Rentome QM"
Third Prize - International Tenants' Day Art Competition 2015
Tenants' News
News from the Tenants' Union ACT
Editorial


As always it's been a busy year at the Tenants' Union! We have settled in to our new offices, had a number of staff changeovers, and taken on volunteer interns every day of the week. The International Tenants' Day festivities were a great success and we are grateful to all the participants, organisers and attendees for their hard work helping us celebrate ACT renters.



Please feel free to forward this newsletter to colleagues or anyone else who might be interested to receive it. A sign up form for this newsletter is available

here

.





What you'll find in this newsletter:
Christmas shutdown

International Tenants' Day

TU News

Housing and Tenancy News

Letters to the Editor

News from the Community Sector

Renting in Summer

Tenants' Advice Service
As we await the release of the review of the Residential Tenancies Act with bated breath, it is a good opportunity to reflect on some of the recurring issues that we encounter through the Tenants' Advice Service. These issues have a particularly profound effect on vulnerable people as the private tenancy market can be a precarious place for people on low incomes or with mental and physical health issues.

Insecurity of tenure continues to be a problem for tenants in the ACT as renters can be forced to leave their homes with only 4 weeks notice if the lessor intends to move back in and 8 weeks if the property is to be sold. This is not enough time to find and move into appropriate alternative accommodation, particularly over the holiday season when many people are away from home.The Tenants' Union is calling for the period to be extended to 12 weeks for all 'just cause' grounds for termination. We have seen lessors using these notices when they do not have a genuine intention to move back in or sell the property and the tenant faces the difficult decision of whether to wait and fight the lessor's application for a termination and possession order, risking having even less time to vacate the property, or incurring the cost of moving and applying for compensation for wrongful eviction after leaving.

The 'no-cause' termination clause allowing the lessor to terminate by giving 26 weeks notice for no reason at all is antithetical to security of tenure and deters tenants from asserting their rights in relation to repairs and maintenance. If a tenant considers a 26 week notice to be retaliatory, they have no option but to wait until a termination and possession order is sought to put this argument to the Tribunal, risking only having up to three weeks to find alternative accommodation if the argument is unsuccessful.

The Tenants' Union is proud that the ACT Residential Tenancies Act contains more protections for tenants than other Australian jurisdictions. However, there is still much room for improvement. We hope that the review of the Act will take tenant perspectives into account and result in fairer tenancy law in the ACT.

If you would like to read our 2014 submission to the Residential Tenancies Review team, which explains our position on these and many other issues in detail, you can access it on our website here.


We wish you
a safe and happy holiday season


Warm regards,
Your Tenants' Union

The Tenants' Union and Tenants' Advice Service will close over the Christmas holiday period.

The TAS line will be closed from the afternoon of Wednesday 23 December, re-opening for calls from 10am Monday 11 January.

The TU office will be closed from 12pm Thursday 24 December and re-open 9am Monday 11 January 2016.

If there is a need for tenancy advice during this time please go through our website (factsheets, FAQs and key word search), the information may be there.

There will be limited assistance available

4 - 8 January

though the Legal Aid Helpline
International Tenants' Day

Joan Hulmes "Artful Renters" - First Prize



Annual ITD Art

Exhibition

and Competition





The theme for the 2015 ITD Art Competition was

Rent? Home? Sanctuary?


Works submitted to the competition were exhibited at the Belconnen Arts Centre (BAC) from 25 September to 18 October.



The Tenants' Union was impressed by the high caliber of the works submitted to the competition. We are grateful to our judges Deborah Clark, Mark Van Veen and David Broker for undertaking the difficult task of deciding prize winners. Thanks also to the wonderful people at BAC for the great space and for making the whole process much easeir.

Our warmest congratulations to the following winners:
First Prize: Joan Hulmes for "Artful Renters" (pictured above)
Second Prize & Peoples' Choice: Stephen Doran for "Dance of Angels No. 1"
Third Prize: Carlsford Linsen for "Home Sweet Rentome QM" (pictured above)
Honourable Mention: Yun Qing Gu for "Happy Weekend"
Photography Prize: Carmen Carlon for "Buster at Floriade"
Thank you to all the tenants who entered the International Tenants' Day Art Competition 2015 and we hope to see more wonderful entries next year.



We are in the process of printing a 2016 calendar displaying the works, and photos from ITD 2015 will be put up on the website at

http://www.itd-tuact.com/

Portraiture project

During the ITD exhibition we displayed five portraits of ACT tenants along with short interviews about the tenancy experience. Our aim with this project is to illuminate the diversity of tenant experience in the ACT and demonstrate that a person does not need to own a house for it to be their home, their sanctuary. The portraits will be published online in the new year. Keep an eye on our facebook page for details.

The project is ongoing, and we hope to display more portraits at next year's ITD events. If you would like to be involved as a photographer or subject, please email info@tenantsact.org.au.


Kaye
Image: Alex Catalan-Flores
Kaye is a caravan park occupant
TU News


Weekly information sessions suspended

We have suspended our weekly information sessions for the end of year period and will be reviewing whether to continue them in the new year. We are in the process of developing information videos on bond and break lease that will potentially replace the live information sessions, however we still offer personalised tenancy presentations to groups and organisations. Email info@tenantsact.org.au if you would like to organise a specialised information session for your group or organisation.

National Housing Conference

A diversity of housing industry stakeholders gathered in Perth in October for the 2015 National Housing Conference. The conference program was delivered in three streams - Innovation, Leadership and Strategies for Transformation, and affordable housing, homelessness prevention and appropriate housing for people with disabilities arose as key themes throughout the conference. Tenant perspectives were under-represented and we hope to see more tenancy-related presentations at the 2017 conference, which will be located in Sydney. For video highlights of the conference, check out the Australasian Housing & Urban Research Institute's Youtube channel.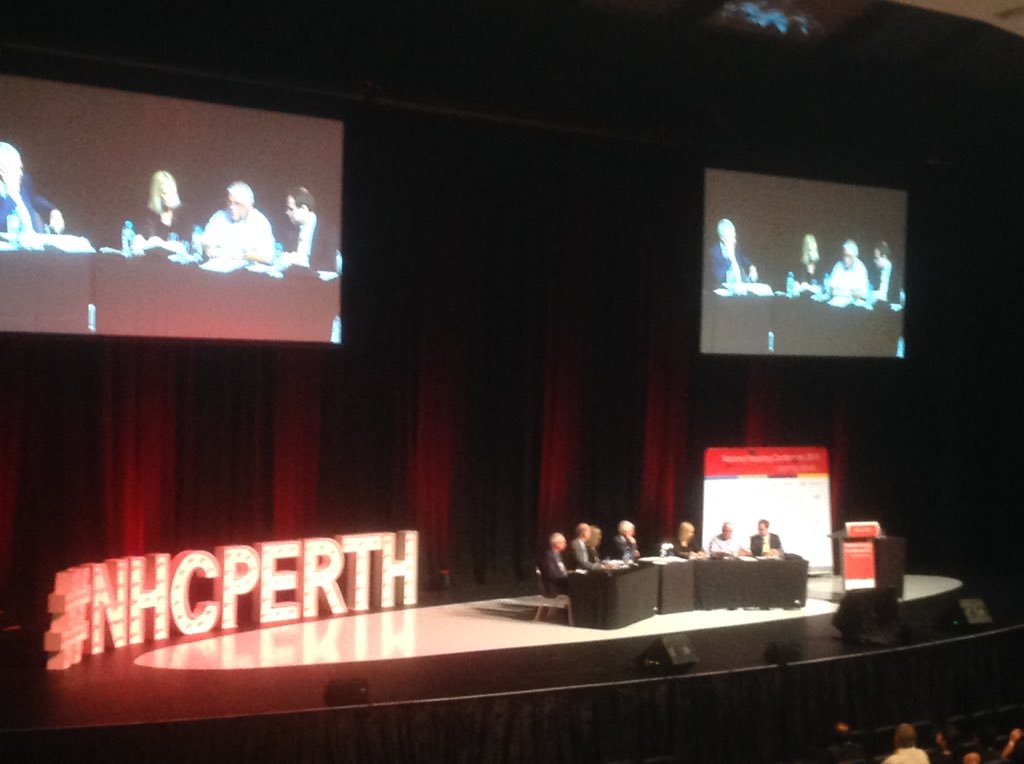 Support
ACT Shelter
's grassroots funding campaign!
Our friends at ACT Shelter have partnered with Flight Centre and
Quickbeds
and are raising some dollars to continue their important housing policy work. All you have to do is book accommodation through
Quickbeds
, enter the
Grassroots Code 1806
and ACT Shelter will receive $10-$50 depending how much you're spending. If you're planning to book accommodation for business or leisure, please keep ACT Shelter in mind. Thanks Quickbeds!
Housing and Tenancy News
Rental Affordability Index
National Shelter, Community Sector Bank and SGS Economics and Planning have partnered to launch Australia's first Rental Affordability Index.
The Index reveals the depth and extremity of housing stress faced by renters in the current market. Both low income and moderate income households suffer poverty due to high rental costs.
Housing stress occurs when households pay 30% or more on rent. Low income households are having to pay around 65% of income on rent to access a tenancy. This means that rents are extremely unaffordable.
This first issue of the Index reveals evidence that low income households are in a dire situation, single income households are worst off and rent costs are now locking low and moderate income households out of inner cities.
To see National Shelter's media release, read the full report or check out SGS's interactive maps, go to the National Shelter website.
Note the Index does not address housing in the ACT or the NT as the relevant data is not yet available.
My Vote For Housing

ACT community organisations have joined together to publish fact sheets that highlight the other side of Canberra during the festive season – people less able to enjoy the season because they face extreme housing stress or homelessness. The fact sheets are part of a campaign called My Vote For Housing which is an initiative of ACTCOSS and ACT Shelter inviting voters and candidates to consider housing and homelessness as key issues in next year's ACT election.

According to Susan Helyar, Director of the ACT Council of Social Service: "Many of us look forward to spending a bright Christmas with our families there are groups of Canberrans facing an uncertain future due to housing stress, homelessness and housing poverty.

Travis Gilbert, Executive Officer for ACT Shelter, said, "These facts are a poignant reminder that affluence in our city is not shared by all and that we need to make a real effort to reduce homelessness, ensure people in a housing crisis can get support and increase affordable housing. We want everyone in Canberra to be confident they have a place to call home during the festive season."

Voters are invited to gain a greater understanding of homelessness and housing stress in our city.
As candidates gain preselection, and parties develop their election platform, community organisations ask them to commit to making housing and homelessness a priority in the coming campaign.
The following commitments are being sought of all candidates and parties:
Provide adequate funding for housing and homelessness services to meet demand
Ensure each ACT Government Directorate contributes to improving housing outcomes in our city by allocating funds and reporting on how each portfolio contributes to reducing homelessness and/or increasing affordable housing
Maximise the growth of affordable and accessible housing, especially rental housing
The new fact sheets can be found at www.myvoteforhousing.com.au/why-housing




Tasmania's minimum rental standards

You might think that there are certain things a rental property should have - running water, a toilet, or electricity for example. However, there are no rules in the ACT stipulating what a lessor must provide, or what constitutes a property that is fit for habitation, reasonably clean, in a reasonable state of repair and reasonably secure. Tasmania is leading the charge in relation to minimum standards for rental properties and Tasmanian lessors are now required to provide properties that:
Are structurally sound and weatherproof
Are clean and in good repair
Have bathrooms and toilets
Have cooking facilities
Have electricity and heating
Have window coverings for privacy
Have ventilation
These measures will be phased in to provide lessors time for implementation. Given that these standards are fundamental, particularly in Tasmania's cool climate, we hope that lessors were already meeting these standards!


University students struggle to find somewhere to live in the capital
From the Canberra Times:
The weather isn't the only thing heating up in Canberra as an influx of new and existing university students began to compete for an affordable place to live in the capital. The demand for central houses and the stabilisation of unit prices alongside limited budgets and limited rental histories can make securing a home feel impossible...

Real Estate Institute of the ACT director Craig Bright said he expected young people with limited budgets, who were looking for rentals close to their respective university campuses, to begin finding the application process more difficult as demand for a limited number of houses heated up and the cost of renting units gradually increased. "There are still affordable houses in central Canberra but there are pressures on those because of supply," he said. "They tend to go more to families or professional couples. That puts a lot of pressure on group housing."
Read more here.
Letters to the Editor

This letter from our former President Helen Merritt appeared in the Canberra Times on 10 December 2015. Keep fighting the good fight Helen!

Housing a Human Right

As a third generation Canberran and now a septuagenarian I am so saddened to read on a regular basis the objections to having public housing in various suburbs. What a tiny country village Canberra would be if the original residents had made as many objections to development and planning as the current residents make.

I note that the latest objections ("Concern over public housing 'enclave"', December 8, p1) are not directed at people – now that would be discrimination – but rather focus on the "building". Hmmm?

It's about time that the "newcomers", ie people who arrived and settled here post 1960, realised that Canberra was established with "public" housing – the private sector certainly showed no interest in housing during Canberra's early years and whole suburbs were established for rental by government. They should also recognise that "shelter", ie, housing, is a human right for all people, whether rich, poor, sick, well, physically or mentally disabled, etc.

Housing ACT seem to build sound, high-quality residences, suitable for a diverse range of residents and it does the burghers of Canberra suburbs no credit to bemoan welcoming new (public housing) residents into their suburbs.

Methinks the prejudice and bigotry of many are showing.

Try displaying some humanity and tolerance.

H. Merritt, Watson

You can read Helen's letter on the Canberra Times website here.
News from the community sector

New federal funding for the Women's Legal Centre to establish a domestic violence unit

On 16 October 2015, the Women's Legal Centre welcomed one of the biggest single injections into its funding in the Centre's 20 year history. The Centre will receive $1.05 million over three years as part of the Australian Government's recently announced $100 million package to respond to family and domestic violence.
Executive Director of the Centre, Elena Rosenman said the Centre would use this funding to establish a new specialist domestic violence unit within the Centre. "This funding will significantly increase our ability to assist women experiencing domestic violence in the Canberra community."
"While women in crisis need specific assistance to protect their immediate safety, to ensure that safety is sustainable and long term, women need intensive, sustained and expert legal advice and representation throughout their legal processes, particularly in the Family Court. They also need support to access other essential services. This funding will allow the Centre to provide that support to women in the Canberra community who are most at risk."
Read more at the Women's Legal Centre website here.
Stay cool, Canberra!
Air conditioning is expensive for you and uses up precious environmental resources. Super-volunteer Olivia Sparrow gives her top 10 tips for keeping cool this summer while saving you money and minimising your energy consumption.
Cool yourself first
It takes a while for a room to cool down, and it takes a little while longer for your body to respond to that change in temperature. So it's much more efficient to try cooling yourself before trying to cool your surroundings.
Drink lots of water (throw in a slice of lemon, or mix some iced tea if you want to be fancy).
Wear light (in colour and in weight) and loose clothing.
Wet a towel and place over areas where veins are close to the surface of the skin, or place these areas in cool water (e.g. forehead, neck, inner elbow, wrist, feet).
Fans vs. air conditioners vs. dehumidifiers
Natural methods save on electricity bills, and are surprisingly efficient.
If using a fan, try to get a cross wind with a natural draught by facing the fan across (i.e. perpendicular to) the airflow from the window.
Humidifiers are great because humid air often feels warmer than dry air at a similar temperature. If using a humidifier, don't use the AC at the same time, as this will put extra stress on both machines (which will mean they won't last as long, and will use up more energy in the meantime).
If using an AC, consider how cool your house really needs to be: 26-28°C is quite a pleasant temperature, and will save loads in electricity bills compared to a traditional setting of 21-23°C.
Shower
Cold showers are underrated. The bravest among us don't even touch the hot tap during summer.
Run the exhaust fan for 15-20 minutes post-shower – it will remove some of the humidity from the air, which would otherwise make the bathroom feel warmer.
Windows + doors
CLOSE EVERYTHING until the sun sets and the air starts to cool. This means doors, windows, curtains, blinds, wardrobes, cupboards, EVERYTHING.
Only open windows facing a shaded area, and only enough to let the breeze through – you don't want all the cool air from inside leaking out.
If possible, shield the windows in direct sunlight with a sheet or awning.
If you're desperate, a cool damp sheet in front of an open window will cool a room, but only until the sheet dries (which won't be long in the heat of summer). This is only a temporary, but effective, measure to cool a room.
Lights
Switch to energy-saving lightbulbs – 90% of the energy wasted by non-energy efficient lightbulbs is from heat, so you'll be avoiding extra heat and extra energy costs.
Turn off lights, particularly in empty rooms – you'll not only have the benefit of less heat and cheaper bills, but also the beautiful ambience of natural light!
Electronics
Minimise using electronics, as they get hotter quicker when working in warm temperatures.
Unplug electronics that aren't in use, as they're still working and giving off heat even when you're not using them directly (this will also save in power bills).
Kitchen
Avoid cooking indoors, particularly during the day – the heat will permeate through the whole house.
Instead, cook in the evenings, and make enough to eat leftovers for lunch the following day.
Outdoor BBQ/grilling is also great, as the evenings are cooler (so you can actually enjoy being outside) and there are so many delicious meals that you just can't make over a stove!
Outdoors
It's a beautiful time of year so don't coup yourself up all summer! There are lovely breezes and smells in the air – but remember to wear sunscreen and stick to the shady areas during the heat of the day.
Also, leave a container of fresh water outside for thirsty wildlife – it's hot for them too!
Don't get sunburnt (or dehydrate)
Not only is sunburn quite uncomfortable and potentially dangerous, it makes you feel much hotter (since your external layers are literally burning) – slip slop slap, people!
Failing that, use aloe vera or another water-based product to cool you down – using ointments or butters will only cool you momentarily, and ultimately traps the heat in by forming a protective layer in your skin!
With or without sunburn, stay hydrated – drinking plenty of water will help your body recover from the heat, and prevent the effects of hot weather on the body from getting worse.
Bedtime
Use cotton bedsheets – it's lighter and much more breathable than other fabrics.
Don't make your bed in the morning – keeping your bed open throughout the day airs out sweat and prevents bacteria building up. Keeping it open also allows the sheets to be open to the cooler air of the evening, so they may feel a bit fresher come bedtime.
Super-cooling tips: stick a reverse-hot water bottle (would we dare to say a "cold" water bottle?) in the freezer for an hour or so before bed. A sock full of rice in the freezer would also do the same trick without the potential icy burn when you touch it as you're going to sleep, and will slowly defrost over an hour, so you won't wake up cold.
Have a full glass of water before bed, so you don't wake up in the morning (or the middle of the night) dehydrated.
Stay cool, tenants!

Tenants' Advice Service


We understand the difficulties that people have in trying to access the TAS, and the frustration that people can experience with delays with reaching the service. Below we have outlined how we operate the TAS line in order to try and assist as many people as possible.

Our process:
The advice line is a message bank only and is open between 10 and 11.30am Mon – Fri. People are asked to leave a message giving their full name; contact number, name of other party (agent, landlord, housing provider or co-tenant) and a brief overview of the problem. The message refers them to our website, www.tenantsact.act.org.au, where they can check our factsheets, FAQS and other publications
TAS messages are checked daily, on some days when we are down from 2 to 1 (or no) advice workers, or demand has been too high we may not open the advice line and we will have a message that asks people to try again the following day.
There is a triage system for call-backs based on urgency, this is why it is important for people to provide details
Advice workers will make 3 attempts to contact a caller, always from a private number (which often shows up as No Caller ID). After each unsuccessful attempt they will leave a voicemail message or send an SMS. No more than 1 attempt is made on any given day. Once 3 attempts have been made the caller will be advised to try to call the advice line again if they still need advice.
If a person can only be contacted at specific times it is important that they make this clear in their message.

If you would like to know when the TAS is open/closed, notices are listed each day at
https://twitter.com/tuact
THANK YOU


A huge thank you to all our volunteers, members and committee members for the generous contribution that you have made to our service throughout 2015. Without you we would not exist and the tenants of the ACT benefit enormously from your time and support.